Art Craft and Graphic Materials
ARTISTS & ILLUSTRATORS

- With over twenty years experience and the resident Caricaturist for Manchester City Football Club, let him keep the crowd entertained at your special event. Ray draws all the guests into the fun as he effortlessly mingles amongst them in a polite and friendly manner.
- pictures, drawings and art books, I also produce cards, textiles (painting on fabric), crochet and jewellery.
- Fine art and illustration by contemporary UK artists and illustrators, plus artists resources
- Contemporary art gallery of original artwork by artists worldwide. - Artspan promotes the original contemporary art of its members.

---



-Virtual Atelier of Anita and Derek showing oil- and acrylic paintings as well as Digital images and mixed media artwork.

---

- Michael Aubrey is a distinguished English watercolourist whose work is collected world wide. His paintings are particularly loved for their subtle, yet glowing colour, dramatic lighting and spontaneous treatment, capturing the essence of a scene with refreshing economy. His subject matter is diverse, although his special interest in historic buildings is evident.

---

---

- Painter of everything


---

- John Bennett fine English and European paintings art gallery in Walton Street, London, England, UK. Fine original 17th to 19th century paintings for sale.

---

- Kate paints predominately in watercolours and oils. Her particular passion is working with the figure and portraiture. .

---

- bluemoonwebdesign.com - Portraits in oil on canvas by commission Artist Teresa Bernard. Portraits of a loved one or pet painted in a realistic style. Commission art oil paintings of landscapes, still life, wildlife, seascapes, and religious paintings from your photos. Including free online art lessons. Also offering professional Web design and search engine optimization for the visual arts

---

- Art & Design

---

---

- Original Oil Paintings by the Contemporary Italian Painter Silvana Brunotti. Pictures of Rome, Italy Landscapes, Still life painting, Watercolours and mixed techniques.

---


Joyce Carpenter is a London based watercolour artist. View examples of her watercolours, read latest news from her local art society and current exhibitions of her work.


---

- Online art gallery featuring original contemporary abstract paintings by Jaison Cianelli, including abstract landscape paintings, inspirational paintings, and modern abstract art with expressive paint texture.


---

- Distinctive Pencil Drawings - Vivienne is an artist living in north-west Cumbria specialising in pencil drawings ~ fascinated by the effect of light and energy in images.

---
- Daniel Cooper - Originals and signed limited edition Giclée reproduction prints.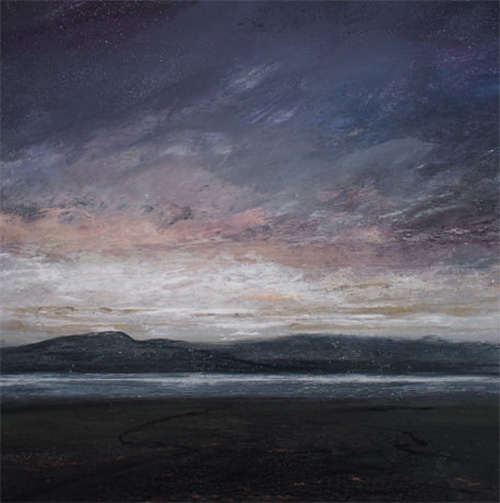 ---

---

- Sam Dalby - Portraits and Original Art in a variety of media including charcoal, pencil, watercolour, and oil.

Tony Davis FaceBook


- Tony Davis - Artistic Hand Painted Finishes

---

- Michael Dean Art works, acrylic, oil and PhotoWorks.

---

- A modern way of making Original works of art easily accessible for your home and your business. The paintings are mainly of nature, flowers and animal portraits and can be commissioned from your own photographs. Many of the beautiful Oil Paintings are also available in prints of various sizes and writing and greeting card sets.

---

- Contemporary pop art and paintings for sale - desirable, affordable.

---

-JONATHAN SHEPHERD limited edition prints or paintings of Derbyshire or the Peak District, dovedale, monsal dale, Beresford dale, or any of the Derbyshire dales

---

- High quality pet portraits in pencil or watercolour. Can be completed at short notice. Preview your portrait online. No obligation to purchase unless 100% satisfied.



---

- Ben is a North West based Graphic Designer who has established a solid reputation for delivering imaginative solutions to clients who appreciate the value of effective branding and impactful design.



---

- City landscapes, still life's, and portraits in realist and surrealist styles
by Armenian artist of Romanian schooling living in Queens, New York.

---

---

- Whereforart.com is the online portfolio of artist Ali Ebden.

---

- Eden Arts is the Local Arts Development Agency (LADA) for Eden District, funded by Eden District Council, Arts Council England, North West and Cumbria County Council and exists to promote, support, develop and advise on arts and cultural activity in the area. Eden Arts also receives support for projects and activities. Art in Eden was funded by North West Regional Development Agency, Cumbria Vision and Penrith Partnership. The education programme was funded by Cumbria Arts in Education.

---

- ArtWanted.com/Elizzabeth - For pictures of all kinds to make you smile. I have been drawing and painting all my life. I do portraits, landscapes, cute/whimsical. I design greetings cards and illustrate Childrens books..

---

- Lancashire based artist and I work in a variety of media, producing everything from small sketches to large scale paintings that incorporate pigments, textiles and other, less conventional materials.

---

- Visit the art of Leon Engelen: photographically detailed landscape and animal oil paintings, using classical techniques.

---

---

---

---

- Keith Fenwick's expertise in landscape painting, his writing, teaching, video making and broadcasting has made him one of the most popular demonstrators of 'Landscape Painting.

---

---

- Fine Lines is a coming together of creative friends. Each one brings something different to the partnership and through it, good friendships have been strengthened further.

---

- Welcome to the official web site for Sir William Russell Flint, widely acclaimed as the finest watercolour artist of his time. Personally commissioned and managed by Susan Russell Flint for Sir William Russell Flint Ltd, this site provides a genuinely authoritative source of information on the artist, who was born in 1880, knighted in 1947, and who was painting until his death at the end of 1969.

---

- Unique and original abstract oil paintings by Keith Garrow. Purchase artworks direct from the artist.

---

-theartcove.com - Riley Geddings resides in Carrollwood Village, Florida in the Tampa Bay region of the "Sunshine State" - Florida, U.S.A. He is happily married to his wonderful English wife, Maggie, who supports and encourages him in his artistic endeavors. They are both Christians and are enjoying their twilight years - along with their faithful little dog, Lucky, who is in his twilight years too !


---




---

-Fine Traditional and Classical Paintings for the Discerning.


---

- Abstract pen & ink drawings and clay sculptures by Giambattista Marcucci, Italy.

---

- Sheila Gill produces pictures of a startling luminosity, with the freshness and colour that we tend to associate with oil paints.

---

---

- It's a perfectly levelling thing to do, exploring landscape both real, as on a walk, or by completely inventing it , exploring the illusion of landscape made by the tactile breadth of oil paint. The first instance is about absorption, meditation, analysis; the second about realisation, connection, revelation , a show of things more or less understood.

---

- SamHallArt. Contemporary art painted in acrylics and representational style by the British artist Sam Hall. There is also a wide selection of original abstract and semi-abstract art, drawings, portraits, digital art and photographic art.

---

- Dave Harris Art produces highly detailed pencil portraits from photos. Portraits of sports stars, movie scenes and World War 2 pictures are available to purchase on-line as limited edition Fine Art Giclee prints.

---

- Working mainly to commission from worldwide Arabian horse enthusiasts and Art connoisseurs I am dedicated to immortalizing the beauty, nobility and grace of the Arabian horse through my art.

Jilly Hazeldene

- Calligraphy and Lettering.




---

- Gerrit Van Honthorst (November 4, 1592 - April 27, 1656)

---

- Artist and Musician in Lancashire.

---

- A well known Northumberland artist who paints beautiful traditional landscapes of Northumberland, The Lake district and Scotland.

---

-Emma Hunter at Luneside Studio Lancaster

---

- Charles Jacobs, or Chas as he is best known began his career as an
artist in the early 1980's. Inspired by the works of David Hockney and
John Piper, Chas soon developed his own unique style. His work has
been exhibited and his paintings can be found in collections all over the
world.
Highly collectable Limited Edition Prints are now available either direct
from the artist or from Studio Arts Gallery.

---

- Abstract paintings in oils and acrylics by comptemporary expressionist.

---

- Jbing produces high quality pieces of art. Canvas paintings with oil. Abstract and contemporary art. Online gallery available at web site.


---

- UK artist Julie Palmer creates portraits from your photos. Dogs, cats, horses and cherished ones are lovingly captured.

---

- A painting a day, blogs and videos.

---

- Digital Surreal Artist - Strong, vibrant, alive and playful. Alan King takes his viewers on a kaleidoscopic journey through an "uncommon looking glass". A must see...

---

- My fascination is with light; the way it dissolves or sharpens detail, altering any colour it touches. Colour evokes mood and atmosphere and is reflected in the sheer pleasure of mixing paint into endless hues.

---

- Artwork by a local budding cartoonist!

---

- Laffanki is an abstract impressionist in vibrant pure colours. Laffanki's very special and unique way of using colour make him his own man; having already set himself apart from any other artist. He is always pushing back the frontiers of the accepted norm - uniquely creating pictures that are vibrant and different in form. Special Commissions available to 'Mark The Millennium'

---

Lancashire Artists Network Artists Database - Website: Lancashire Artists Network

---

---

- Landscapes/coastline of Suffolk & Norfolk. Flowers. Natural Objects.

---


- Artist Blogg .


---

- An artistic woodturner, producing fruit bowls, dishes and platters from local sustainably sourced timber. Jonathan specialises in minimalist designs, with each piece being truly unique. His bowls make ideal wedding and anniversary gifts. You can view Jonathan's work in selected galleries and can purchase via the website.

---

Tracy Levine

an artist living and working in South Lakes, Cumbria. Her studio is located in the Area of Outstanding Natural Beauty of Arnside and Silverdale, with views over the Kent Estuary, and these local landscapes are the source of inspiration at the heart of her artistic practice.

---

---

-Born with an innate interest in nature and ecology, I have spent many years building up a diverse collection of art. Motivated by a constant awareness of the ever-evolving interaction between mankind and the natural world - my art is a reflection of this.

---

- gallery of nostalgic paintings, each painting is unique, original and has the Distinctive Hallmark Style.

---

- Cally is inspired by her rural surroundings and enjoys painting racehorses, farm animals and wildlife amongst other subjects. She works in watercolour, ink and brusho and occasionally water based oils. She prefers a loose wet-in-wet style and likes to experiment in a variety of media, she particularly likes drawing with ink using home-made dip pens. With a loose and expressive style, her most recent works have become progressively more abstract.

---

- Pastel and Acrylic, exhibiting artist I am also an art tutor in Adult Education and a community artist working with groups from a wide range backgrounds.

---

- Oil commissions ranging from general landscapes to favourite beats on rivers, or drives on shoots.

---

---

---

---

---

---

- Specialising in high level detail colour drawings of people and pets from photographs.


---

- Commissions of European, African and American wildlife. All types of portraits undertaken, formal, informal, caricature, or in a sporting setting.




---

---

- Limited Edition Prints of Lake District UK.

Buy Peter McKay Prints Online



---

- Jane is happy to take on commissions for home or corporate buildings, with Jackson Pollock being a key influence, large paintings are a favourite.

---

---

-favourite subject matter is landscape and seascape in oils and watercolour, varying his style between traditional and contemporary approaches to painting.

---

---

- Sandra has her own unique style of drawing and painting, she works to commission and frequently exhibits her work.

---

- Browse through the work of International equestrian and animal artist, designer, illustrator and cartoonist Nikki Moore. Design, illustration, fine art, cartoons, graphic design and publishing


- Foxy Brushworks - The decorative mirrors are all hand painted original designs by Jan Morris. Each mirror starts life as a single piece of mirror glass which is then individually hand decorated and hand painted by Jan. As each one is hand painted, no two are exactly the same, so each mirror is both unique and a collectors item. They add vibrancy, light and character to any home, and make perfect gifts too.

---

- David Munroe Art. Three distinctive styles. Abstract, Industrial & Above the Earth.

---

- Michael Murray is a professional digital artist who specialises in personal and corporate art commissions. He also has a range of personal work available to buy, including abstracts, graffiti, flowers, and Glasgow landmarks.

---

- I am a caricaturist and draw commissioned caricature portraits from photos for surprise gifts. I also draw caricatures on-the-spot for weddings, parties and corporate events. I cover mainly Cheshire, Manchester, Liverpool, Lancashire, Yorkshire, Cumbria, the North and North West but will travel to other locations. I also paint in watercolour and pastel .

---

-the official publisher of artwork by Ray Leaning. We have original artwork and prints for sale by direct mail.
We are also a publishing team with over fifteen years experience.
We offer graphic design and editorial services for all forms of printed material. From books and magazines to company identity and advertising.

---

- Description: Collection of paintings by a medical doctor with a passion for the arts. Her art includes African art, Contemporary art, Abstract art, Mixed media art, Portraits, Wildlife paintings and more!. She also has some wonderful articles that are a must-read for any lover of fine art.

-particular interests are in people and the environment in which they find themselves, and their attitudes towards communicating with one another.

---

- Neverland Keepsakes are handmade in the studio.


---

- I am interested in developing images that question the nature of femininity, innocence and self identity in contemporary life and visual culture. Through a conceptual use of styling I intend to reclaim the fantasy imagery of advertising and desire, using it to construct my own stories about 'living the dream'.



---

---



- 'His subtle use of shade and tone portrays Lancaster in all its historic splendour'. A series of Limited Edition Prints taken from the original watercolours.

---

-




- Brian Owens Art is a virtual peek at the work and life of
Brian Owens - Sculptor, painter, portrait artist, historian and writer. Owens' studio is located near Orlando, Florida..

---

---

- I hand paint wall murals to enhance any room. I'm a qualified artist based in Cheshire in the North of England, and I paint murals all over the UK for clients who contact me through this website. I have painted murals for many years now, and I specialise in hand painted bedroom murals for children of all ages, as well as painting murals in other rooms around the home, and for commercial spaces. My prices start from £85.00, so please contact me for a quote.

---

- Traditional hand painted and lifelike Pet Portraits that reflect the animal friend's unique personality and likeness are priceless for those who love and cherish their beloved pets.

---

- "Pet PaWTraits," fun and whimsical pastel portraits, Robyn Feeley Bungalow Art.

---

- Animal and Pet Portrait Artist Pam Reed is a Surrey (UK) based fine artist. Commissions accepted on all subjects. Artwork produced in pencil, watercolours and oils.

---

---

-Alexsandra Vali we can paint high quality portraits of your choise including friends, relatives, favourite pets or anything that comes to your mind. All you can do is to send us a photo or photos in order to combine them into a single painting. TAKE THE PICTURE OF A LIFETIME!!!

---

-Inspired by beauty, shapes and colours of the surrounding landscape.


---

---

Portraits in pencil, by bobby.
- Pencil portrait artist, taking on commissions of all kinds, pets, people etc. come take a look.

---

---

Paul Priestley, Portrait and Landscape Painter
- Portrait and landscape paintings for sale and by commission from artist Paul Priestley.

---

- Healing Unique Original Art hand drawn for a variety of purposes including wall hanging/home decoration, textile, paper etc., and private/group commissioned work.

---

- -Artworks of Ratnakar Ojha website of Ratnakar Ojha, a well known Indian contemporary artist, containing information on his paintings, biography and other related information.

---

-British artist Fran Richardson makes charcoal drawings and monochromatic paintings that explore the nature of perception and representation in relation to the domestic interior.


---

Lisa Ridgers Fine Art
- Ridgers multi media works have been described as a fusion of organic palette, natural elements and inner meditations. Her art can be found in both corporate and private collections in both Europe and The United States where she now resides. The subject matter of her paintings range from her bold minimalist representations to vivid and earthy abstracted landscapes. .


---

Steve Ridgway - another-fine-scrape.co.uk
-Steve Ridgway I've worked with Scraperboard since 1990, and prefer to specialise in this medium. I've always been interested in art, and when I had to work with some scraperboard originals in my first job as a dark room techy all those years ago, I was immediately impressed. Had to try it sometime. This site is as far as I've got up to now .


---

| | |
| --- | --- |
| | - Janet Mary Robinson is an artist and illustrator from Fife who currently lives near Lancaster in the North-West of England. She is a graduate of Blackpool and the Fylde School of Art and Design with a degree in Scientific and Natural History Illustration. The natural world, and in particular birds and animals, form the inspiration for much of her work. |

| | |
| --- | --- |
| | -Christine lives and works in the Lake District. After living in Kenya, Lesotho and South Africa for several years she found a love for the vibrant and rich colours of Africa. This love of colour shows in her subject matter such as flowers, still life, buildings, village scenes and harbours. All the painting shown on this page are painted in water soluble coloured ink. |

---

---

- sevenoaksart.co.uk

Sevenoaks Art, Graphics and free 3D animated gifs for web sites etc

---

- Lily Shaw

Lily Shaw Red Lady

---

---

- Maritime paintings, fine art prints and high quality giclee printing services including scanning, colour balancing and proofing. UK marine artist and printer Lukman Sinclair.

---

- SFaux Painting, Fine Art, Decorative Finishing, Tromp l'oeil, Murals Emily displays all the above in her online gallery. Art mediums include watercolour, oil, acrylic, pastel, pencil, drawings and paintings.
Resources for artists, muralists, interior designers, decorators, home improvements...

---

---

- Original oil on canvas and pastel paintings of horses, horse drawings. Horse portraits, landscape, people. Realism, photorealism, hyperrealism.

---

---

---

- 'Edward & Friends' a series of Limited Edition Prints about Edward Bear and his friends charmingly depicted in pen and wash.

---

---


- Ann Swan Botanical Artist
Ann works primarily in graphite and coloured pencil and is well known for her exquisitely fine detail, vibrant colours and strong contemporary style. She champions the underdog in the plant world, drawing our attention to Brussels sprouts or beetroots feeling they are just as beautiful as the iris or tulip. She is passionate about coloured pencils believing they are easy to master, forgiving and accessible so that even a complete beginner can quite quickly produce work of quality.



---

---

- Joel Tarbox is a contemporary realist American artist. His site offers an on-line gallery, store and information about the artist and his art.


---

---

- Original Abstract Paintings - Modern Abstract and Landscape Fine Art, Beautiful hand-made acrylic paintings by Osnat Tzadok.

---

---

Trillium Studio
- Journey through the watercolour world of Diana Miller-Pierce and Trillium Studio.

---

Mike Toft
- Original watercolour paintings.

---

---

---

---

Graham Twyford
Graham Twyford is constantly inspired by the dramatic and varied landscape of Cumbria, the lapping waters of lakes and crystal clear mountain streams, always seeking to capture a sudden transforming play of light over the crags and sweeping fellsides.



---

Emma Underwood
Emma Underwood - original watercolours, prints, commissioned work and greeting cards.

---

---

- The fantastic, surrealist, erotic art of Michele Vincent, painting, restoration, papyruses.

---

-I paint under my first name and write under my second name. This helps me to harness different energies contained in the two names.

---

---

---

---

-Watercolour paintings - Buy watercolour paintings of landscape, flowers, autumn and winter by Hampshire artist Pamela West

---

-Watercolour paintings of landscapes, nudes and wildlife by British artist Mike Toft

---

- Art by Patricia Welsh.

---

---

- Wholesale Sculptures has a large variety of bronze sculptures.

---

- An award winning Abstract Surrealist, my paintings include Abstract, Surrealism and Impressionism.

| | |
| --- | --- |
| | - "For me, painting is very much about creating a mood with the quality of light and in my work, achieving this aim shares equal importance with the automotive subject matter. I am also a great believer in combining people with cars in my paintings. Whether it is at the race track, on the road or in the stylish surroundings of a Concours d'Elegance, I feel it is in the presence of their owners, drivers and spectators that these wonderful machines truly come alive" |

---

- an Artist living in the Lake District, Cumbria working with Pastel Pencil, Coloured Pencil and Drawing pencils. Coniston, Lakeside and Cartmel are just some of the venues from which I run one day workshops.

-Ben Zvi Art unusual visual arts , wood carving, visual arts,
fine art, mix media, art illusion

---




---

---


britisharts.co.uk

---




Studio Arts support and promote many art related and other sites of interest by providing FREE links. All that we ask is that you provide a reciprocal link to us by return.

Studio Arts Shop for Online Discounts

Please select from the list below to browse each category:

ART SUPPLIERS | ART RELATED LINKS | ART GALLERIES |
LOCAL LINKS | CRAFTS | SCULPTORS | PHOTOGRAPHERS | DESIGNERS
| > | EDUCATION | | | MISCELLANEOUS

BACK TO LINK DIRECTORY MAIN PAGE

50 North Road Lancaster England LA1 1LT
Tel: 01524 68014

Copyright © Studio Arts. All Rights Reserved.