We are a retailer and an online ecommerce website of art, watercolour, oil, acrylic, craft and graphic materials from the world's leading suppliers, bringing you the latest information on new products, special offers, cheaper equipment, and discounts as they become available. Our gallery offers a wide range of limited edition prints and originals by artists local to Lancashire, The Lake District and further afield. Our aim is to proactively support and promote art worldwide while developing an interesting and informative resource site for our existing and potential customers. With exhibition and event details, a local artist directory, resource listings, online competition and more art supplies and stuff. We hope you enjoy your visit, but should you require any further information please do not hesitate to make contact


Studio Arts
Site Contents















artdaily
.com

The First Art Newspaper on the Net.

30 % Off
Faber pencil tins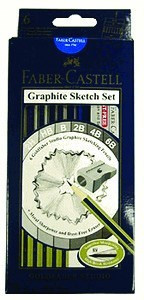 Lancaster
Arts City
Lancaster Arts City showcases excellent arts activity in Lancaster, Morecambe and the district, for residents and visitors alike. It will inspire, delight and challenge you to see the city afresh.
Free mobile App
facebook LancasterArtsCity


Recycle Carriers
we buy back 5p





SERVING ARTS FOR 40 YEARS

Studio Arts was formed by Ann Dodgson in 1972 and continues to serve the Arts and artists in the Lancaster UK area as a Limited Company since 1993. The shop in Lancaster and online discount art materials not only stocks basic artists' materials such as paint, watercolour, oil, acrylic and brushes but also a wide range of art, craft and design products for card making, rubber stamping etc. Winsor & Newton is one of the main Art suppliers alongside Daler Rowney, English paint brush specialists Pro Arte, DO Crafts, Conte, Pebeo and many other suppliers such as Staedtler, Rotring, and Faber Castell for graphics and technical

drawing

equipment and paper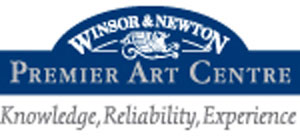 Do Crafts Christmas Goody Bag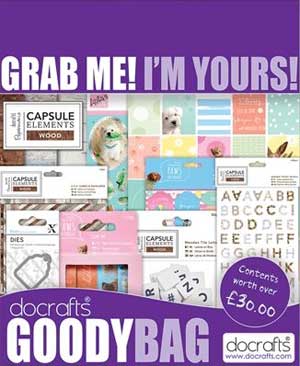 only £15 Worth over £30

November Dec
Issue 42 in Stock
Do Crafts Crafting Magazine 2013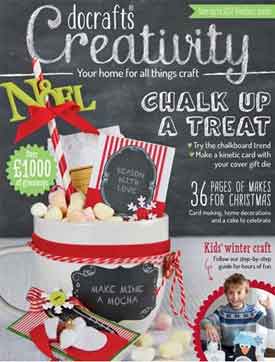 Free Papermania Happy Days DVD
~
'Lancashire's Favourite Artist'





Browse the life and work of this great nostalgic artist, including images and details of his paintings together with our full range of limited edition prints, originals oils and watercolours, background information and merchandise.


~
Mario Ottonello
Limited Edition Print

s of Lancaster


Signed & Published by the Artist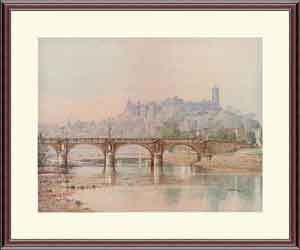 'Sunday Afternoon, Lancaster'

CLICK HERE TO VISIT OUR MARIO OTTONELLO PAGE

CLICK HERE TO VISIT OUR GALLERY
~
Student & Art Class Discounts
Polychromos tin 120 pencils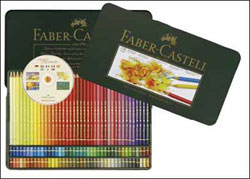 Airfix Starter Sets
online StudioArtShop and in the Retail Shop
Our 'Special Offers Art Materials' page promotes special offers and promotions from leading art suppliers.
Whether you are an established artist, student or beginner this page will keep you informed of our latest discounts and promotions enabling you to save money and allow your budget to stretch further.
~
Art Material Special Offers - Click Here



StudioArtShop Online
&
MAIL ORDER SERVICE
Art Materials & Prints
Please Telephone: (01524) 68014 to place your order.



(All major credit / debit cards accepted)
~
NEW ART PRODUCTS
This page has been provided as a resource for artists and visitors who wish to be kept informed of the latest product developments available from our leading artist materials suppliers. Liquitex Super Heavy Gesso is a new innovative product introduced to the Liquitex range as well as
Palette wetting spray for acrylics
Iridescent Tinting Acrylic Fluid Medium
and other fluid and gel mediums
~
ART EDUCATION & COURSES
Visit our "Art Education & Courses" page to
keep informed of forthcoming local and regional
art courses at schools, colleges and universities.

Studio Arts provide FREE ADVERTISING for
all art related exhibitions events and courses.
Please inform us of any forthcoming events or
courses for future inclusion.

Our aim is to proactively support and promote all
art related subjects, exhibitions and craft events on the web in order to reach the wider audience they deserve worldwide, while also being a commercial and informative resources site for our existing and potential customers.

Please feel welcome to browse our web site at
your leisure and bookmark this page for future
reference. We would appreciate any recommendations, links or referrals. Thank you.
~
CLICK HERE FOR EXHIBITIONS & EVENTS
TO ADD TO YOUR DIARY
~
ONLINE DIRECTORY OF LOCAL ARTISTS
Studio-Arts are proactive in supporting and promoting art on the web. Visit our 'Online Directory of Local Artists' where we are offering local artists the opportunity to
advertise their work and services on the internet for FREE. New artists will be added regularly.
If you are a local artist and would like to be included in this directory, please contact us for further details.
~
Lancaster Library & More
Call for Artist's & NEWS