Discount Art Craft and Graphic Materials from StudioArtshop.co.uk
Welcome to our 'New Art Material Products' pages where we will be promoting the latest arts products we are stocking from our leading art suppliers. These pages have been provided as a resource for all artists, shoppers and visitors who wish to be kept informed of the latest arts material product developments as they become available.
| | | |
| --- | --- | --- |
| | | Green sticky backed felt 1m x 1m 'Craft felt with a self adhesive back for a variety of different uses; craft projects' educational' costumes' soft toys' etc. Fibre; 30% wool' 70% synthetic' 250g/metre. |
ProMarker twin tip
Letraset twin tip pens
Bank of England - Red Sealing wax

overall size 7. 5 " 19cm x 0.25" 8mm square approx.

Made by Waterstons
Gedeo verdigris patina system

Verdigris Patina Fixative : Solvant-based varnish,
fixative protects and fixes the verdigris patina
Faber Castell
Over 30 % Off pencil tins Back to School Specials



Brush Eraser Pencil Perfection 7058B

Pitt Charcoal / Graphite



Monochrome


Soft Dusting brush


with a wooden handle
and soft cream goat hair in 3 rows
Manufacturer: Faber Castell Ref. 3512 FC178016


Limited Edition Box
60 Polychromos
artist coloured pencils


To mark the 100th anniversary of this classic, the retro design box with 60 Polychromos coloured pencils for the Artist has been reissued.

Click here for more information and to Buy online

Albrecht Durer Watercolour pencils - Pitt Artist Brush Pen - Artist Pencils




Pitt Artist Brush Pen FULL range of colours + New Gift Box Sets




LYRA Rembrandt Splender can conjure an unbelievable brilliance into pictures
which were painted with normal coloured pencils.
This new burnishing technique gives hobby artists and professionals
the possibility to include an area-wide effect into their paintings
so that an almost plastically expressiveness originates.

Manufactured by LYRA Rembrandt -
Coloured Pencil Information Hints and Tips

Staedtler Graphics Technical Drawing Equipment



Staedtler Pigment Fine Liner Black pen set
waterproof & lightfast

3 Pens, 0.5 propelling pencil, leads, eraser and compass attachment



Arts and Crafts from your trusted local supplier can now be found online with great discounts
---


We now stock an even wider rage of papers with choice of texture, weight and size.
Handmade and specialised papers for crafting, card making and all fine arts
Coloured Tracing , translucent plastics , metallic flakes , parchments


Ghiant Ink Jet Fixative spray





Quick drying and protective fixative spray for inkjet inks, for a clear and even,
non-yellowing and odourless finish. Drying time is approximately 10 minutes.
For best results leave to dry for several hours.
Extra coats may be applied after drying time.
Suitable for use on all types of paper and film and Cd's but testing in advance is recommended.

Click Here to buy online

Available as Matt, Gloss and Satin. 300 ml net.
Art Print
Hahnemuhlehle Collection of Digital Fine Art
Coated Inkjet Paper suitable for all common inkjet printers.
Mould Made water colour paper available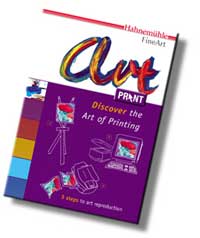 System 3D Block Printing Medium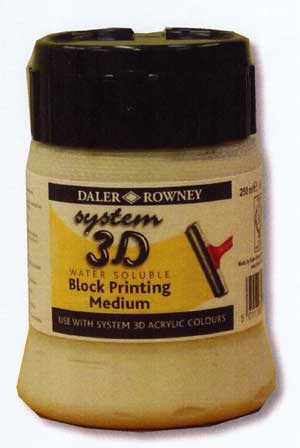 unique formulation created to work with
System 3D Ultra Thick Acrylics Only
Due to the unique formulation
System 3D block printing medium mixed with
System 3D colours produce sticky slow drying inks
perfect for block printing.
Water based and solvent free

InkJet A3 Arches Watercolour

paper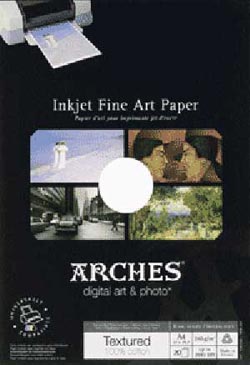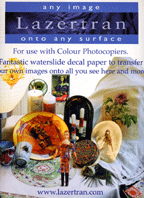 Lazertran A4 and A3
also for silk and inkjet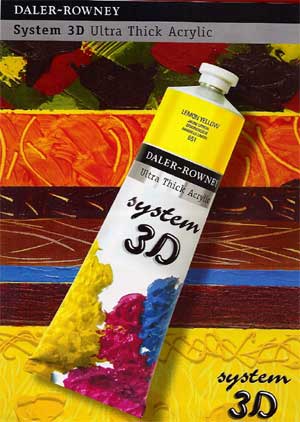 Heavy Body 3D System 3

Super Heavy Body
Liquitex Paint new Fluid & Gel mediums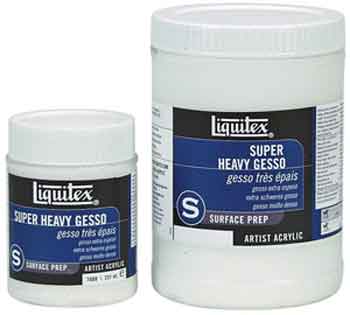 Super Heavy Gesso is a new innovative product
introduced to the Liquitex range as well as
Palette wetting spray for acrylics
Iridescent Tinting Acrylic Fluid Medium
and other fluid and gel mediums
TraceDown A3 or A4 from Paperwave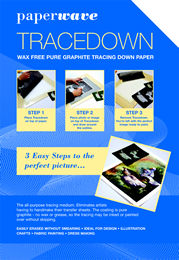 TraceDown can be used for transferring designs onto cloth and also dressmaking.
Use a standard tracing wheel to trace the pattern.
It is safe for marking on all fabrics including synthetics
such as polyester and bleached fibres.
The tracing dots will not melt into the material when ironed and may easily be sponged off if desired.
The tracing wheel does not cause TraceDown to crack apart
and it outlasts many other dressmaker tracing papers many times over.


Saral Wax Free Transfer Paper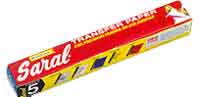 wax free transfer paper

(also known as graphite paper
or tracing paper)

Blackboard wet wipe off chalk pens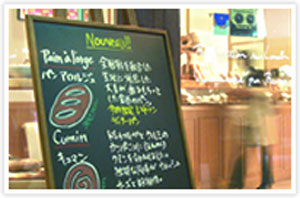 liquid wet wipe black board chalk pens in Lancaster



Staedtler Modelling


Soft and Light Modelling Clay Microwaveable
and WOOD-Form Air Drying Wood Clay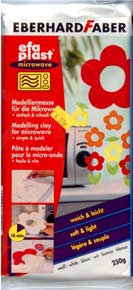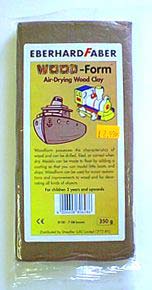 Woodform possesses the characteristics of wood and can be drilled,
filed or carved when dry. Models can be made to float by adding a
coating so that you can model little boats and ships. Woodform can
be used for minor restorations and improvements in wood and for
decorating all kinds of objects. (for children 3 years & upwards)
Winsor & Newton
Water Colour Mediums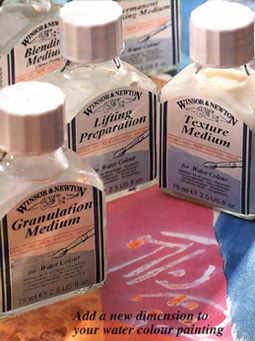 The commitment of Winsor & Newton to artists to provide new,
innovative products, is further endorsed with the introduction of
six exciting new and unique water colour mediums. These mediums
will bring a whole new dimension to your water colour paintings:

Granulation Medium, Blending Medium
Lifting Preparation, Permanent Masking Medium
Texture Medium, Iridescent Medium

Mediums are additives which alter or enhance the characteristics
of the colour. They are used to change the rate of drying, increase
gloss, improve flow, provide texture etc. when mixed with paint,
enabling endless combinations to be made.

Pro Arte Brushes
The Prolene Plus Range
The Prolene Plus range is the flagship in the Pro Arte
collection. It represents a pinnacle of achievement with
a wide variety of Prolene synthetic filaments which are
ferruled in beautiful gold plate and fashioned with teak
handles. They have a delightful 'spring', they point in a
most pleasing manner and they hold colour in a wonderful
way. Truly a modern miracle of science from your
favourite brush maker.







The following Prolene Plus Series are available now:

Series 007 - Prolene Plus Round
Series R - Prolene Plus Retractable
Series 009 - Prolene Plus Filbert
Series 008 - Prolene Plus One Stroke


Retractable Prolene Plus - Size 10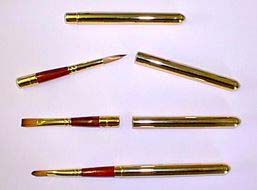 Available in Flat, Filbert or Round for €š£9.99 each,
or all three in a FREE leather wallet for only €š£29.99

Pergamano Parchment Craft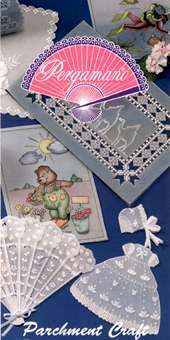 A new and exciting creative craft for everyone!

Pergamano materials: Parchment Paper, Plain & Marbled
Books, Folders with Designs and Instructions
Assortment of Special Colours, Embossing and Perforating Tools
Starter Kits, etc.
WireForm™
expandable modelling wire mesh for arts & crafts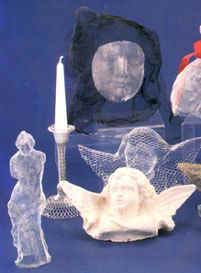 Shape! Gather! Stretch! Twist!

WireForm is a fun, new versatile aluminium modelling
armature for sculpture, model making, arts & crafts.
A flat piece of WireForm™ easily transforms into
three-dimensional objects of art. WireForm is compatible
with many modelling materials such as plaster of paris
cloth, paper mache, water based clays and polymer clays.

Discount Art Craft and Graphic Materials from StudioArtshop.co.uk